Noël approche à grands pas… L'année dernière, je n'ai pas réussi à trouver des étiquettes pour cadeaux qui sortent un peu de l'ordinaire alors j'ai décidé cette année de les faire moi-même et de les partager avec vous. Je vous propose aussi un modèle de lettre pour le Père Noël à imprimer. Et enfin pour terminer, vous trouverez peut-être des idées de cadeaux dans nos 3 wishlists.
Étiquettes de cadeaux de Noël
Je vous propose de télécharger et d'imprimer ces étiquettes « GEEK » pour cadeaux :
Je vous conseille de les imprimer sur du papier un peu plus épais comme celui-ci.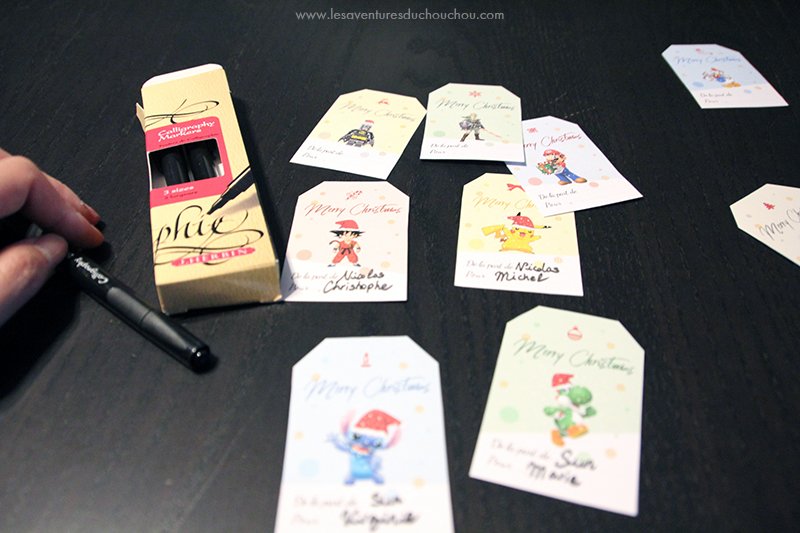 Vous pouvez aussi utiliser des stylos calligraphie pour écrire les prénoms.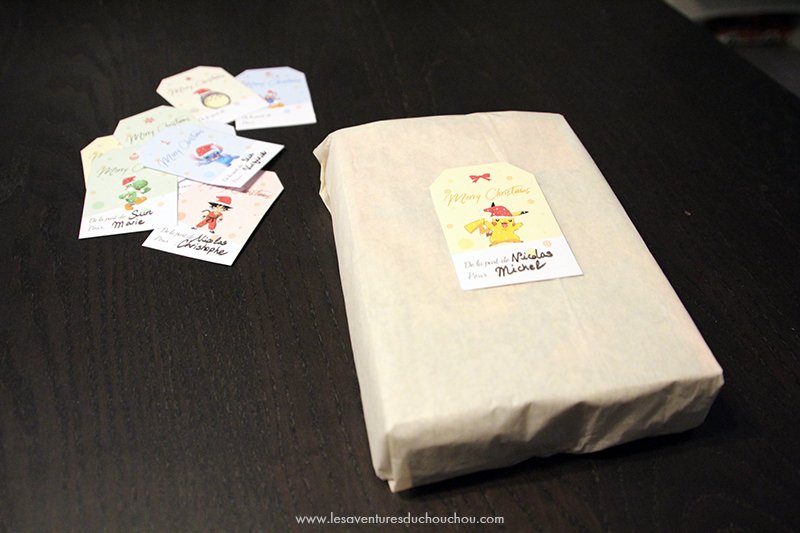 Cliquez ci-dessous pour télécharger les étiquettes à imprimer (format PDF) :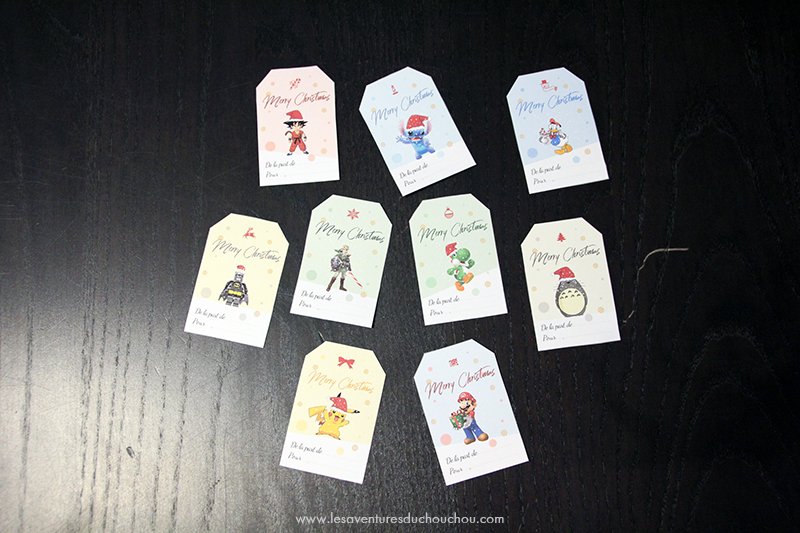 ⇢ TÉLÉCHARGER LES ÉTIQUETTES POUR LES CADEAUX DE NOËL

You can download the Christmas labels for gifts (english version) here
Lettre au père Noël
Je me suis dis : tant qu'à faire, autant faire une lettre pour le Père Noël aussi…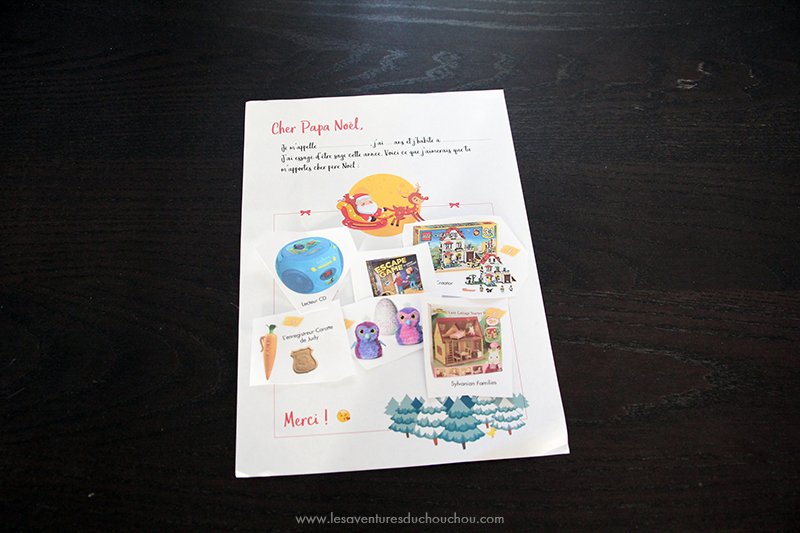 Cliquez ci-dessous pour télécharger la lettre pour le Père Noël à imprimer (format PDF) :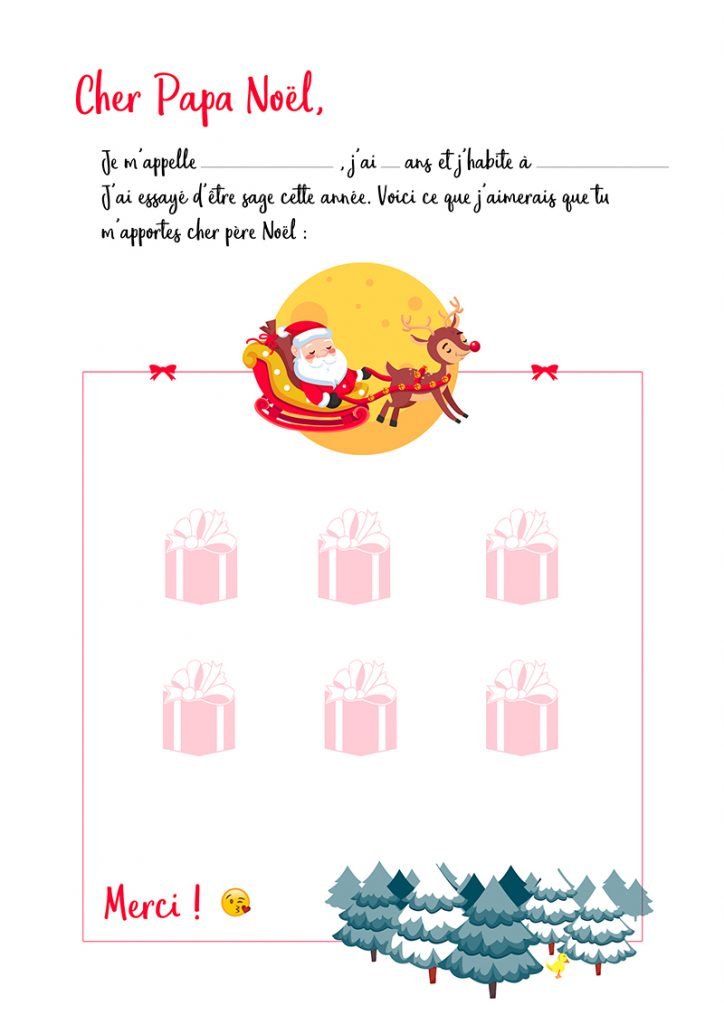 ⇢ TÉLÉCHARGER LA LETTRE POUR LE PÈRE NOËL
Santa and firs are designed by Freepik
Nos wishlists
Petit garçon, 3 ans
1. Masque Star Lord, parce qu'il est fan des Guardiens de La Galaxie
2. Déguisement Spider-Man, parce qu'on a récemment vu Spider-Man Homecoming
3. Playmobil Caverne des Pirates, Playmobil une valeur sûre
4. lunii, la fabrique à histoires, parce que j'aimerais beaucoup tester ce jouet
Petite fille, 6 ans
1. Hatchimals, merci les pubs à la télé
2. L'enregistreur-Carotte de Judy, pour faire comme Judy dans Zootopie
3. Escape Game, parce qu'on est fans des escape games
4. Cranium, ma voisine m'a dit que ce jeu était génial
5. Lecteur CD, pour qu'elle puisse lire ces CDs seule
6. Sylvanian Families, merci les pubs à la télé bis
7. Le Petit Chaperon Rouge, j'ai découvert ce jeu à travers un blog, il a l'air très bien
8. LEGO Creator, LEGO valeur sûre !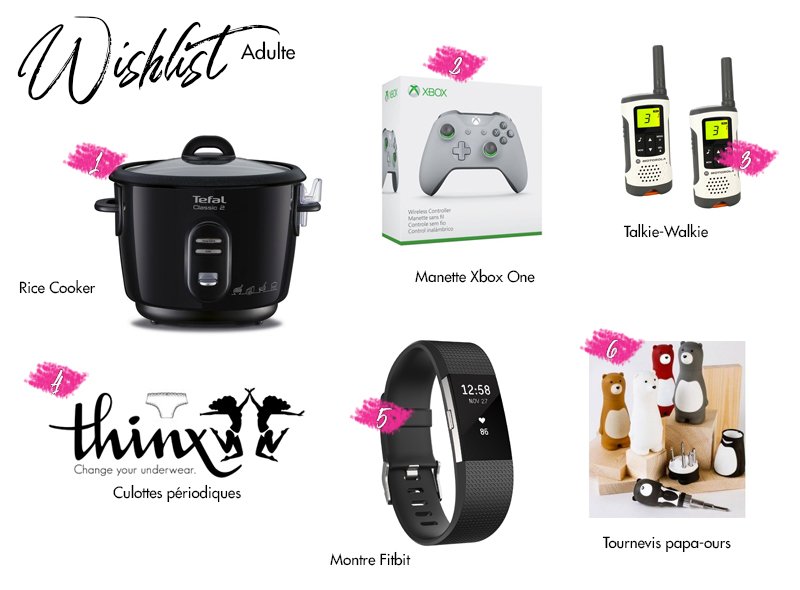 Adulte
1. Rice Cooker, car avec mon rice cooker actuel, le riz reste collé au fond
2. Manette Xbox One, pour jouer à 2 à Gears of War
3. Talkie-Walkie, pour dire à mon copain qu'on mange quand il est au sous-sol
4. Thinx, culottes périodiques, des culottes spéciales pour les règles, pas besoin de protections, ça se teste non ?
5. Montre Fitbit, parce que 2 de mes anciennes collègues en ont une et m'ont dit que c'était génial
6. Tournevis papa-ours, pour avoir ce qu'il faut à portée de main quand il faut changer des piles sur les jouets
Épinglez cet article dans Pinterest :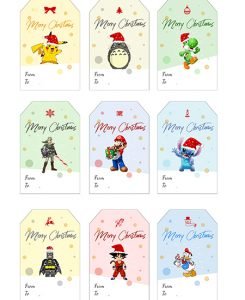 Vous aimerez aussi peut-être...