Je vous présente un coup de coeur : Septine and Co. Lors de ma précédente visite au Salon Baby, je me suis arrêtée à leur stand comme je vous le raconte dans cet article. Cela faisait des mois que je me disais que ce serait génial d'avoir la main de son enfant en volume en souvenir. Et voilà, au Salon Baby, je tombe sur Claire Cortier, la co-fondatrice de Septine and Co, l'atelier du moulage !
Septine and Co, c'est qui ?
C'est Carine et Claire, deux soeurs originaires du Sud de la France, avec respectivement 5 et 2 enfants donc 7 en tout (d'où le nom de leur entreprise : Septine and Co).
Spécialisées depuis 4 ans dans l'art du moulage (empreintes 3D), leur quotidien est fait de rencontres et de sourires. Carine vit dans l'Oise et Claire dans l'Essonne.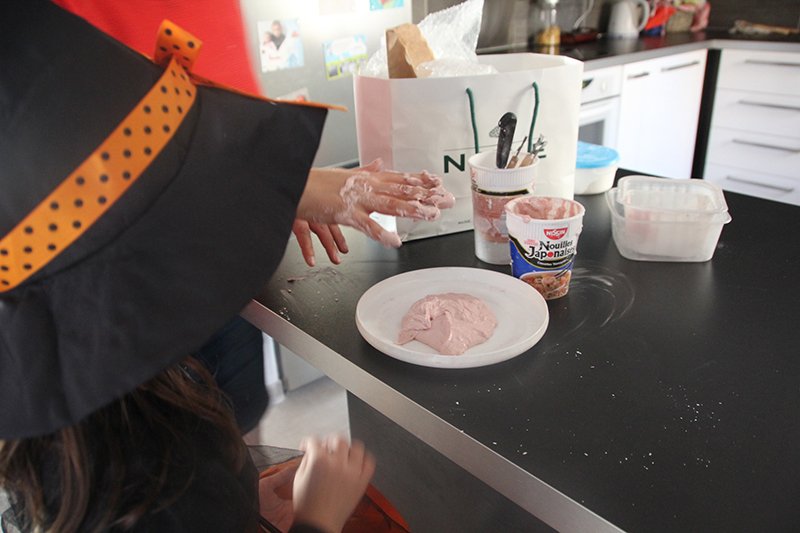 Donc Carine habite dans le 60 et Claire dans le 91. Heureusement, il leur arrive de se déplacer occasionnellement dans les autres départements pour aller voir plusieurs mamans en 1 journée. Claire avait prévu d'aller visiter plusieurs parents dans le 94 et elle en a profité pour venir à la maison et faire les empreintes de la main de mes 2 enfants, Loulou et Mamour (âgés de 4 ans et de 1 an).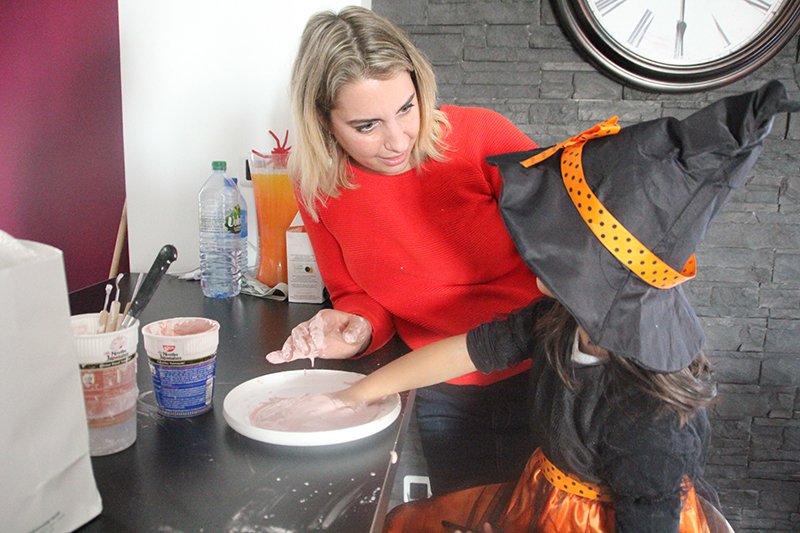 J'avais briefé Loulou avant en lui expliquant qu'on allait faire le moulage de sa main. « C'est comme le truc que j'ai fait à la maternelle ? » (La pâte à sel avec sa main enfoncée dedans) « Non, pas vraiment, Loulou »…
Claire est venue à la maison avec son matériel. Je l'avais déjà trouvé très sympathique au Salon Baby. Mon copain et moi avons été ébahis par son professionnalisme et son savoir-faire unique ! Elle sait s'y prendre avec les enfants, elle a l'habitude : ma fille était comme hypnotisée. En quelques minutes, c'était fait ! Il ne restait plus qu'à attendre que cela sèche.
Septine and Co utilise des produits de qualité : elles utilisent de l'alginate rose qu'elles achètent par kilos. Celui-ci est spécifique à la peau des bébés. Mélangée à la bonne quantité d'eau, à la bonne température, l'alginate se solidifie en approximativement 1 minute 30.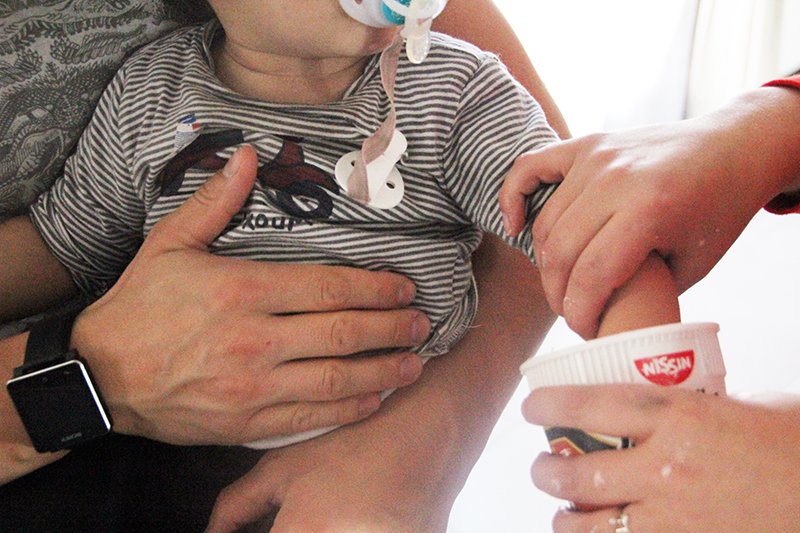 Elles utilisent un plâtre de synthèse type rock de qualité supérieure, très lourd et très résistant. Leur savoir-faire ne s'arrête pas à prendre l'empreinte, elles sont capables, en regardant le moule, de savoir si l'empreinte est probante ou pas.
Mamour est plus jeune que Loulou et la technique était différente : il a directement plongé la main dans un pot. Claire a des techniques et ses petites astuces pour que les bébés restent sages pendant le moulage ! Et je peux vous dire que ça a bien marché : il n'a pas bronché.
« Sortir l'empreinte 3D est un moment toujours très stressant car on ne sait jamais comment l'enfant a positionné ses doigts et si le plâtre s'est bien mis dans tout l'espace et surtout la crainte de casser tout simplement un doigt ! »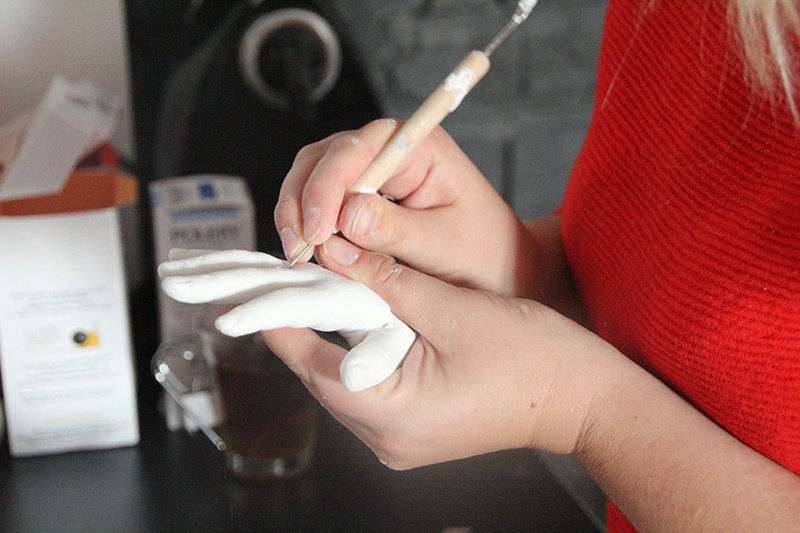 Puis le moulage est travaillé pour enlever les imperfections. Un véritable travail d'orfèvre !
TADAAA voilà le résultat ! La qualité est impressionnante et on voit bien les détails de la main jusqu'à distinguer les cuticules. Pour ceux qui se le demandent : ça n'a absolument rien à voir avec les kits que l'ont peut acheter dans le commerce. C'est tout simplement incomparable.
Comme vous pouvez le voir, Mamour lève un doigt (heureusement que c'est celui-là). Du coup j'ai demandé à Claire si ça lui était déjà arrivé qu'un enfant 'lève le mauvais doigt' (le majeur). Apparemment, c'est arrivé au Salon Baby, cela a beaucoup amusé les parents et évidemment Claire a offert un autre moulage.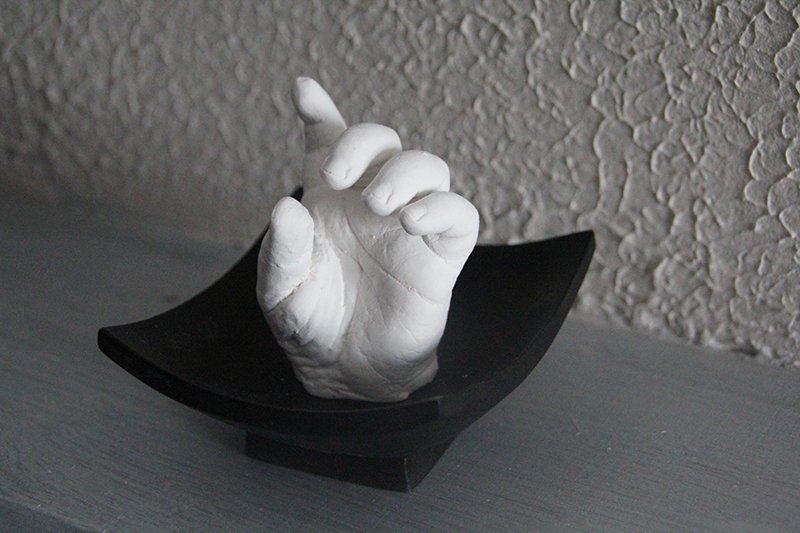 Il est aussi possible de mettre le moulage sur des cadres ou des supports qu'elles fournissent. Septine and Co fait également le moulage des ventres des femmes enceintes. Leur expérience et leur savoir-faire leur permet également de faire le moulage de bébés très jeunes.
Voici quelques photos issues de leur page Facebook :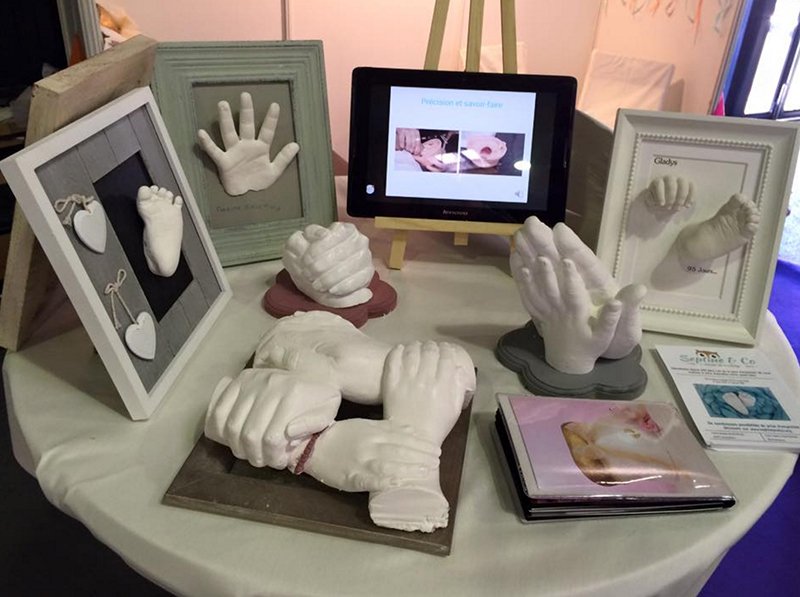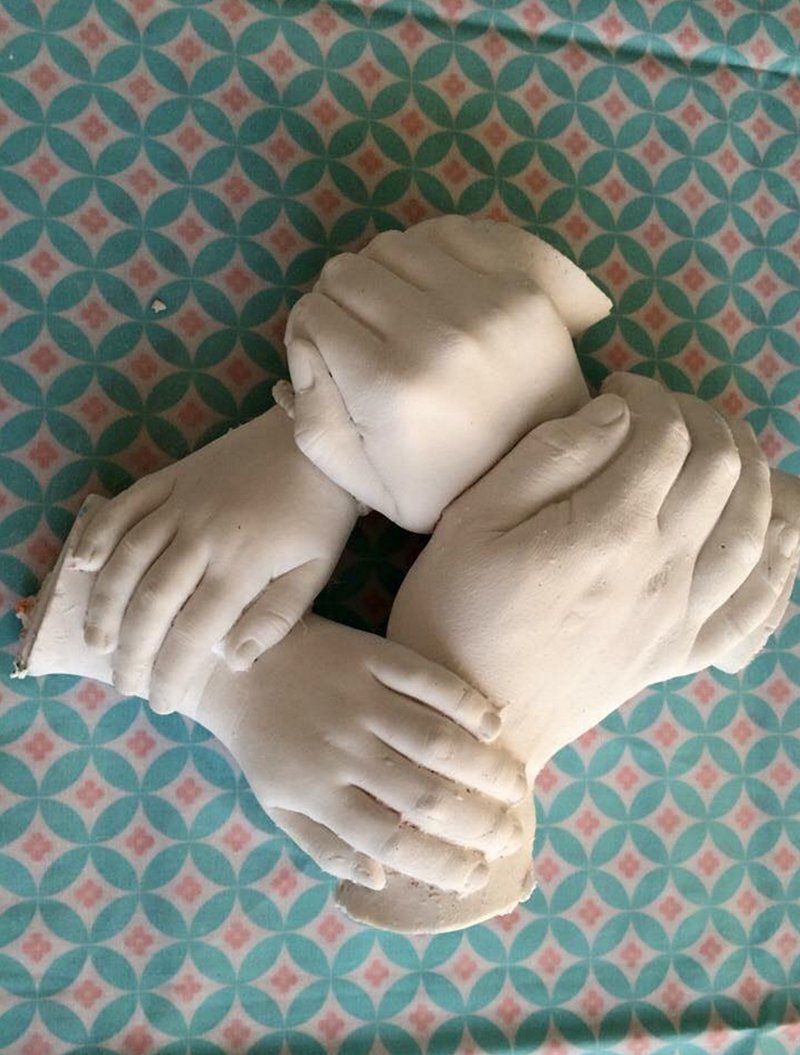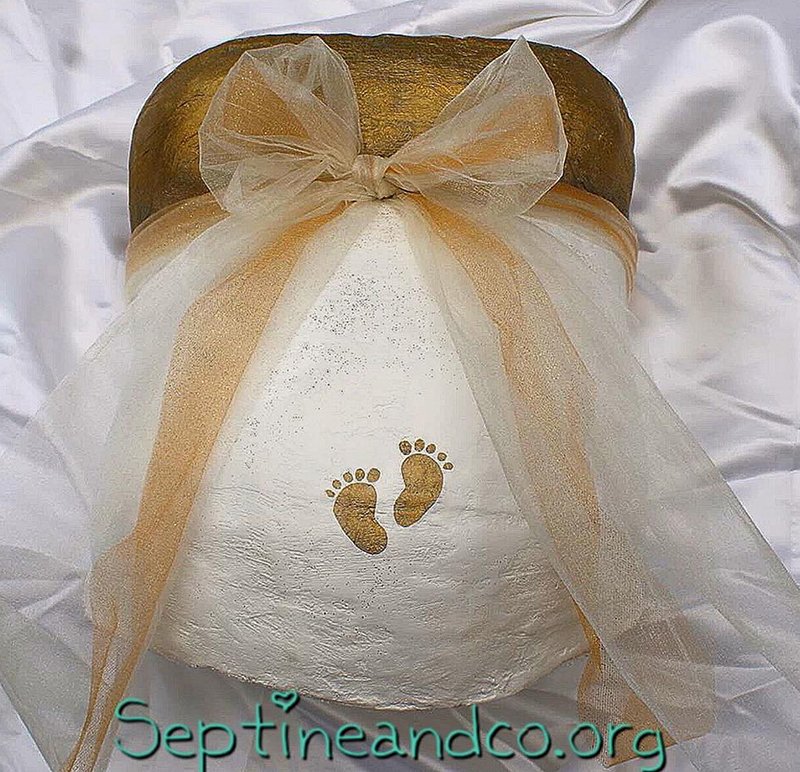 Pour en savoir plus :
– Leur site web
– Leur page Facebook (pour se tenir informé des ateliers)
Pour prendre rendez-vous (vous pouvez les appeler du lundi au vendredi de 14h à 18h) :
– Claire dans l'Essonne : 07 82 59 66 60
– Carine dans l'Oise : 06 28 57 16 20
Il suffit d'aller faire un tour sur leur page Facebook pour se rendre compte qu'il n'y a que des parents heureux et ravis ! Moi je dis : un énorme bravo !! Je suis hyper-fan !
Un grand merci à Claire, souriante et pleine de bonne humeur !