J'ai été taguée pour la toute première fois par une blogueuse, merci à Claudia du blog Claudia etc… !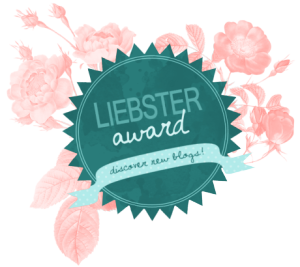 Voici les règles du jeu :
• Révéler 11 choses sur soi (facultatif)
• Répondre aux 11 questions posées
• Poser 11 questions à son tour
• Taguer 11 blogueuses qui se prêteront aux mêmes principes à leur tour
• Les informer de leur nomination !
11 choses sur moi :
1. Je n'ai dit à quasi personne dans mon entourage que je possède ce blog.
2. Je suis une geek !
3. Je joue à Gears of War et à Batman sur la Xbox (quand j'ai le temps).
4. Je possède un prénom très original.
5. J'ai créé un petit jeu pour les bébés sur Android.
6. J'essaie de faire des dons tous les ans à 3 associations caritatives.
7. Je préfère rester anonyme sur ce blog, même si j'ai de plus en plus envie de me dévoiler sur Instagram.
8. J'adore les sacs à main de grandes marques.
9. J'adore les musiques de films.
10. Je rêve d'avoir une voiture à la peinture mate, je trouve que c'est vraiment la classe !
11. Niveau ménage / cuisine, je suis assez paresseuse.

Mes réponses aux 11 questions de Claudia :
Quelle est pour toi la soirée parfaite ?
Un bon resto et un bon film au cinéma, et je suis heureuse !
Quel est ta plus grande peur / ta phobie ?
Une apocalypse zombie !
Quel est ton film préféré ?
J'en ai plein, je n'arrive pas à choisir ! Parmi mes préférés : Gladiator, Alien, Inception, The Prestige, Indiana Jones, Retour vers le futur, Les Ailes de l'Enfer, The Dark Knight, Die Hard…
Quelle est la chose dont tu es le plus fière ?
Mon parcours scolaire et professionnel. Pas le blog, pas encore, j'en serais fière si un jour j'ai plus de 1000 fans sur Facebook, mais j'en suis loin !
Si tu pouvais revenir en arrière, quelle erreur ne referais-tu pas ?
Perdre mon temps à fréquenter certaines personnes.
Quel est le plus beau compliment que l'on t'ait fait ?
'Tu t'es vue, tu es trop belle, tu devrais faire des pubs !' Bon, je l'entends pas tous les 4 matins non plus, et c'était il y a longtemps…
Si tu avais 10 ans de moins, que dirais-tu à la jeune fille/jeune femme que tu étais ?
Profite, profite !
Qu'aimerais-tu ne pas regretter à la fin de ta vie ?
Pour le moment, je ne vois pas.
Quel est ton « petit truc » anti-stress?
Je stresse rarement, mais quand cela m'arrive, je regarde les photos de mes deux mini-monstres sur mon téléphone !
Quelle est ta plus belle qualité ?
Je suis sincère, mais cela peut être aussi un défaut.
Quelle est ta devise dans la vie ?
« Vouloir, c'est pouvoir »
Voici mes 11 questions :
– Si tu étais un animal, lequel serais-tu ?
– Quelle musique écoutes-tu ?
– Pourquoi ce blog ?
– Ton geste beauté incontournable ?
– Quel est le produit de puériculture le plus indispensable d'après toi ?
– Quel est ton film préféré ?
– Quelles séries regardes-tu ?
– Un livre à me recommander ?
– Ton dessin animé Disney préféré ?
– Quelle est la pire bêtise de ton enfant (ou de tes enfants) ?
– Quel super pouvoir Marvel aimerais-tu posséder ?
11 blogueuses :
• Carine de Six à la Maison
• Miglena de Little Gabchou
• Patricia de Une Maman Blogueuse
• Freya de L'Arbre de Freya
• Yolina de Devine qui vient Bloguer ?
• Sophie de Blabla et Cie
• Mona de Mona Champaign
• Delphine de BabyBaboo
• Sandrine de Blog Maman
• Madame de Appelez-moi Madame
• Jessica de Jessou Family