Je l'avoue : je suis jalouse, envieuse… Jalouse des vêtements des hommes : de leurs poches de pantalons incroyablement grandes, des poches intérieures de leurs manteaux, des nombreuses poches de leurs vestes…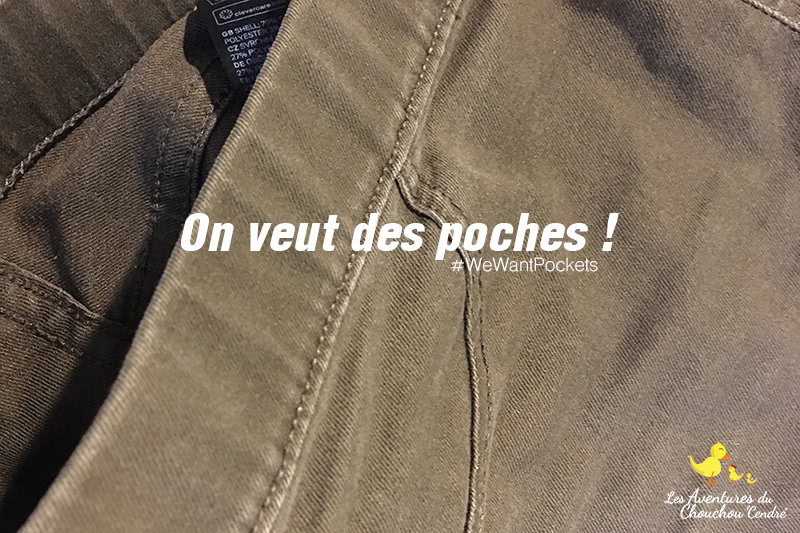 Le pourquoi du comment
« Les hommes ont des poches pour ranger des choses, les femmes ont des poches pour la décoration ». Christian Dior, 1954
Mais pourquoi ? Les journalistes vous l'expliqueront mieux que moi.
Je vous ai sélectionné 3 articles :
1. Cet article de Slate raconte tout en détails, comment depuis environ 200 ans, la transformation des poches n'a touché que la gent masculine.
Les femmes n'ont pas besoin de poches, car ce sont des potiches. Quand elles s'habillent, c'est pour être belles, et c'est tout.
2. Autre article révélateur sur Buzzfeed qui a vérifié les poches de plusieurs magasins, photos à l'appui.
À bas le patriarcat et donnez-nous l'option de poches dignes de ce nom !
3. Et enfin cet excellent article interactif de Pudding qui regroupe toutes les statistiques liées aux poches.
What do we want? Functional pockets. When do we want it? NOW, but really like several centuries ago.
Pourquoi les femmes ont-elles si peu de poches ?
– Parce que cela déforme la silhouette
– Parce qu'elles ont un « sac à main »
– Parce qu'à l'époque, elle n'avait pas de portefeuille
Les avantages des poches
Ne pas avoir à se balader en permanence avec un sac à main ou utiliser une poche intérieure, ce ne sont que des avantages :
• Plus de confort
• Plus sécurisé
• Moins mal à l'épaule
• Être plus libre de ses mouvements
Des marques « pockets-friendly »
En attendant que l'industrie de la mode se décide de changer la donne, je vous ai fait une sélection d'entreprises qui ont compris qu'il y avait une vraie demande de la part des femmes, partout dans le monde.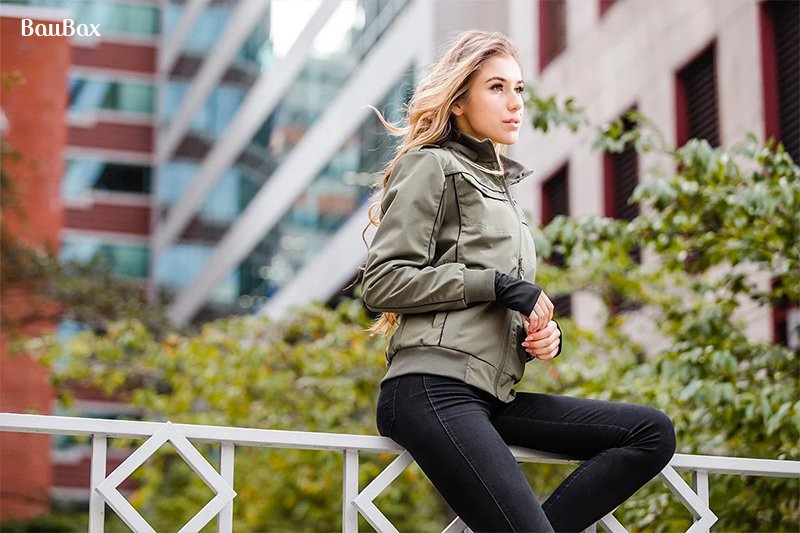 BauBax, ce sont en réalité des « vêtements de voyage ». Leur produit star est la veste qui a plus de 25 fonctionnalités : poche à passeport, poche à iPad, poche à couverture… Plus de 9 poches ! Ils vendent aussi des pantalons dont un contenant plus de 6 poches.
It's Not Rocket Science. It's Pocket Science! SCOTTeVEST propose un large choix de produits à des prix plus abordables. Il y a par exemple le trench coat avec 18 poches ou encore le sweat à capuche à 16 poches.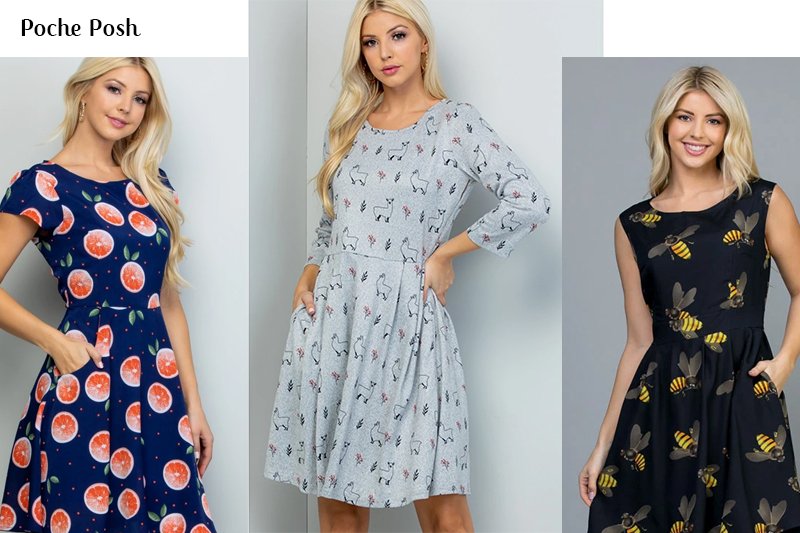 Tout ce qui est vendu sur ce site a des poches ! Des robes d'été aux leggings, il y a une vingtaine de produits disponibles, mais on aimerait encore plus de choix ! Les fondatrices, Jessica et Visha ont créé la Poche Posh car je cite « We noticed that the fasion industry hates pockets, but women love them. »
EDIT du 16/02/21 : Malheureusement, la boutique Poche Posh n'existe plus.
Il y a aussi d'autres entreprises comme Anatomie (luxe) et Svaha USA. Il existe aussi une association qui se nomme Pocketocracy : Justice for your lady pockets since 2017.
Système D : ma solution préférée
Mais vous n'êtes pas obligée de racheter des vêtements (la planète vous en remerciera), vous pouvez transformer les vôtres !
Pour celles qui ne sont pas douées en couture comme moi (ou/et qui n'ont pas le temps), il existe des poches antivol thermocollantes. Je crois qu'il n'y a que la marque Prym qui en vend. Cela coûte environ 4 euros et cela permet de rajouter en quelques minutes une poche intérieure à un manteau ou une veste. J'ai quand même cousu un peu la poche, au cas où :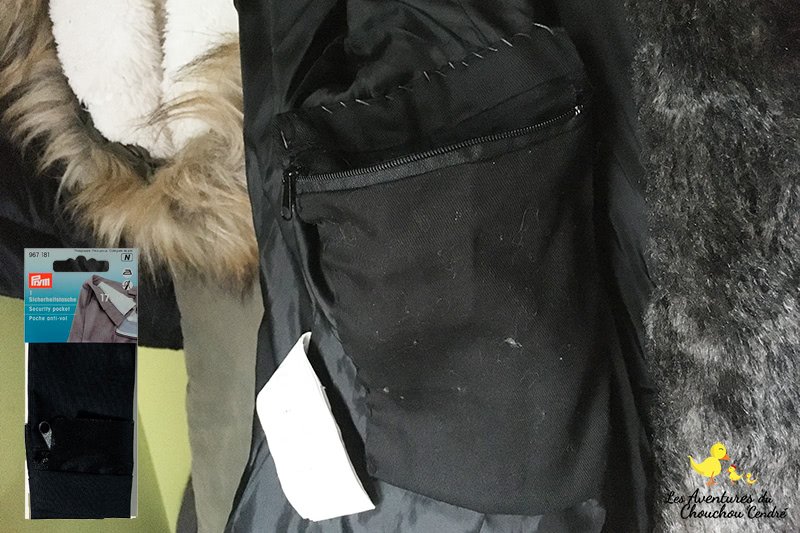 Il y a aussi des poches pantalon à coudre, j'en ai commandé, je vais essayer d'en rajouter à mes pantalons avec fausses poches, je vous tiens au courant !
MAJ du 15/01/20 : J'ai cousu une poche Prym avec succès à mon jegging, elle est énorme : c'est hyper pratique !
Et, pour info, si vous voulez éviter le sac à main, il existe aussi des sacs à dos antivol. J'en ai acheté un il y a deux ans pour aller à Barcelone, il n'est pas très esthétique mais au moins avec on est serein.
Autre bon plan, les vêtements de ski comportent aussi de multiples poches, dont des poches intérieures.
Si vous connaissez des marques « pockets-friendly » ou des astuces, laissez un commentaire à cet article. Be safe!
#WeWantPockets
#NoHandbag
Vous avez aimé cet article ? Épinglez cet article sur Pinterest pour le retrouver plus tard :