Aujourd'hui je vous propose de découvrir la petite boutique « Barrette… Pince-moi je rêve » et ses barrettes anti-glisse pour les cheveux…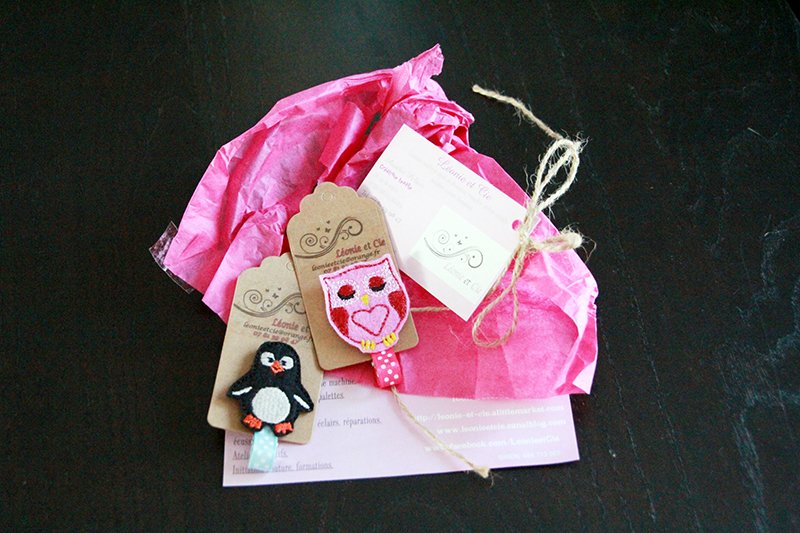 À la maison, j'ai une petite choupette qui adore les accessoires pour les cheveux tous genres confondus. On a testé les barrettes anti-glisse de Léonie and Cie…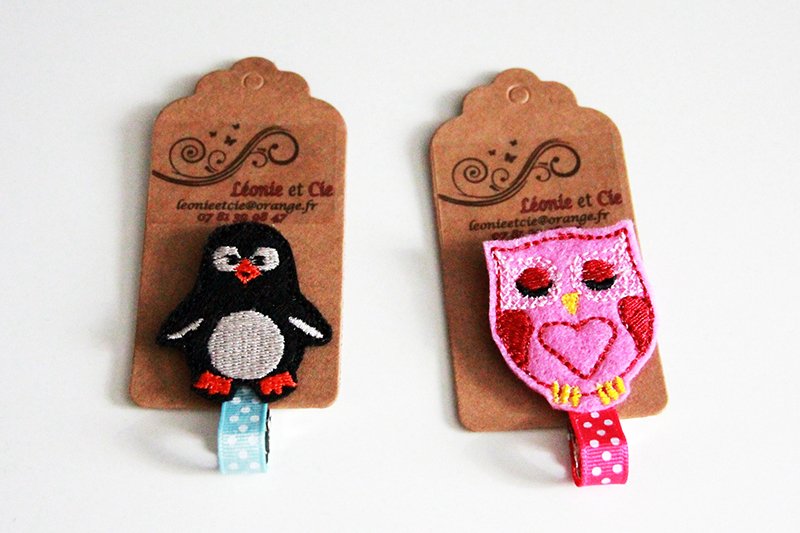 J'ai choisi le petit pingouin et un joli hibou. J'en ai testé une moi-même (à la maison je précise) et c'est vrai qu'elle a été agréable à porter et qu'elle ne glissait pas.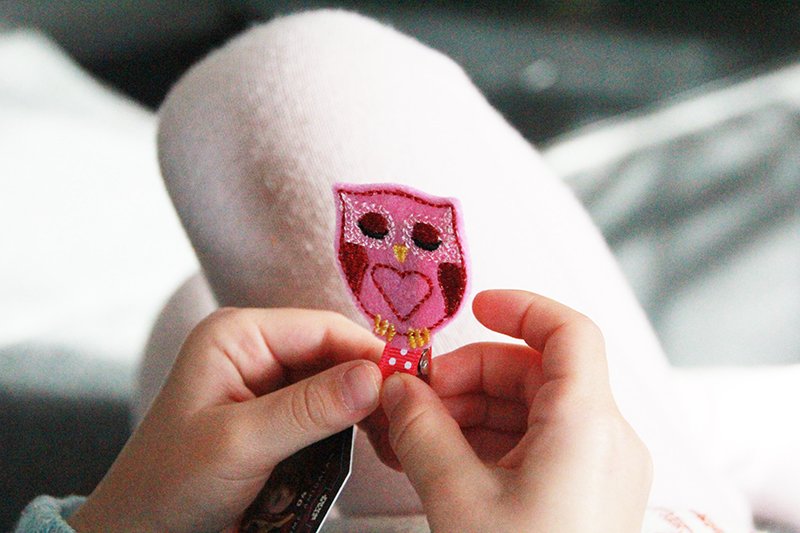 Les barrettes sont recouvertes de ruban et avec un motif en feutrine brodée. Elles ont tenu sur la tête de ma petite fille toute la journée, sans glisser, alors qu'elle a les cheveux très fins.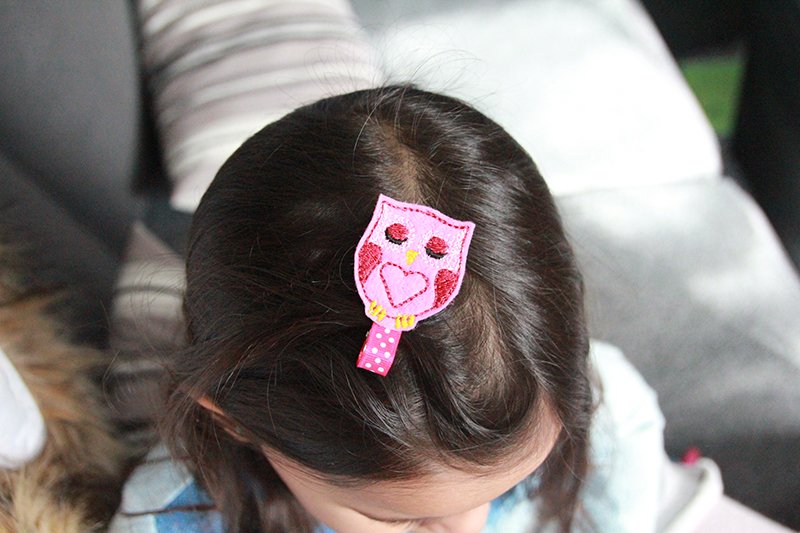 Sur la boutique A Little Market de Léonie and Cie, vous trouverez aussi des serres tête et diadèmes.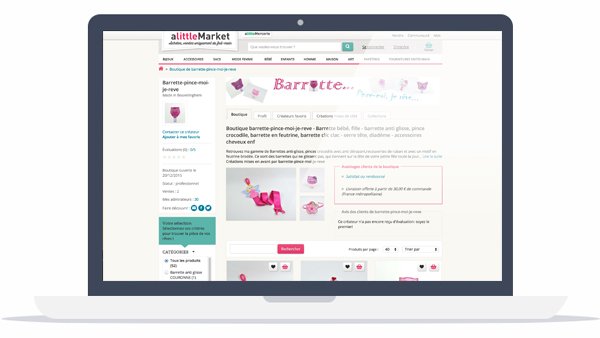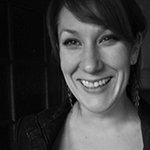 QUI EST LA CRÉATRICE DE LA BOUTIQUE « LÉONIE AND CIE » ?
« Maman de trois enfants (Mathys 11 ans, Loukas 9 ans et Léonie 5 ans) touche à tout mais surtout folle de couture, broderie, patch, j'ai décidé de sauter le pas et de concilier ma vie de famille, ma vie professionnelle et ma créativité débordante en créant l'entreprise Léonie et Cie. Je propose des créations textiles et des broderies (tapis à langer, tapis de jeux, bavoirs, coussins, personnalisation…) et depuis peu, je propose tout une gamme d'accessoires cheveux: barrettes anti-glisse (pince crocodile sans dents recouvertes de ruban avec une semelle antidérapante qui permet une super tenue sur les cheveux des enfants) des diadèmes et des pinces clic clac. »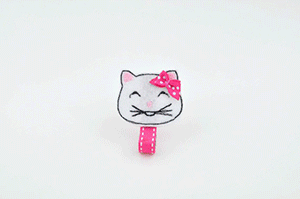 Toutes ses créations sont créées artisanalement dans son petit atelier de BOUVELINGHEM dans le Nord Pas de Calais.
Vous trouverez toutes ses créations sur ses boutiques en ligne :
– 100% couture
– 100% accessoires cheveux
– Son blog
– Sa page facebook
♡ Le concours ♡
Avec le partenariat de Léonie and Cie, je vous propose de gagner 2 barrettes de votre choix.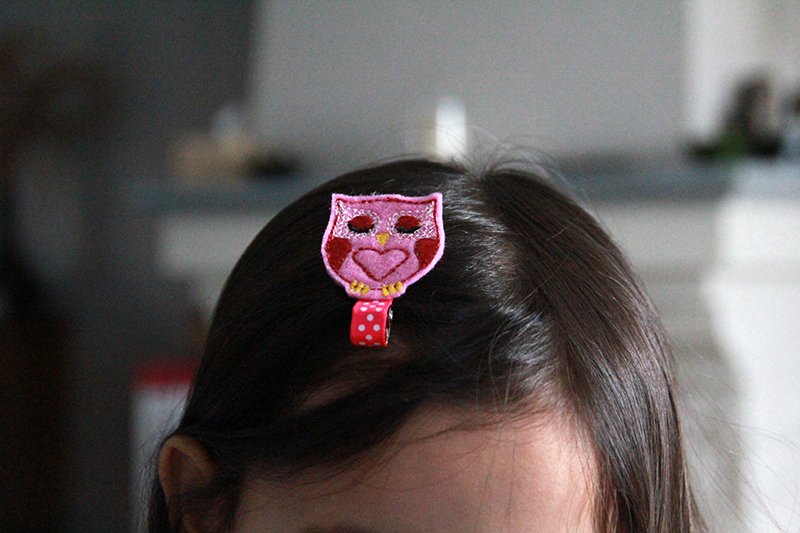 Comment participer ?
Pour participer, rien de plus simple, il suffit de remplir le formulaire ci-dessous.
Les participations par commentaire ne seront pas prises en compte, mais vous pouvez néanmoins laisser un commentaire, ça fait toujours plaisir.
Bénéficiez de chances supplémentaires (facultatif) :
+1 : Si vous likez la page Facebook Les Aventures du Chouchou Cendré
+1 : Si vous likez la page Facebook du partenaire
+1 : Si vous partagez sur Facebook le post du concours (en mode public)
+1 : Si vous me suivez sur Instagram
+1 : Si vous me suivez sur Twitter
+1 : Si vous vous inscrivez à la newsletter du blog (n'oubliez pas de confirmer votre inscription dans le mail de confirmation)
+X : Si vous taguez des amis Facebook sur le post du concours !
Plus d'infos sur ce concours :
– Le concours durera 2 semaines, vous avez donc jusqu'au merecredi 2 mars 2016 (21h) pour participer.
– Un tirage au sort désignera le gagnant et son pseudo sera affiché à la fin de cet article. Le gagnant recevra un e-mail pour l'avertir, et aura 72h pour répondre.
EDIT du 02/03/16 : Bravo Laura qui remporte le lot !