Dans 1 semaine, ce sera Halloween. Pour certains, c'est une fête commerciale. Pour d'autres, c'est l'occasion de voir des étoiles dans les yeux des enfants. Voici une sélection pour la décoration et les déguisements pour Halloween. À la fin de l'article, je vous présente ma déco et des printables gratuits pour faire pareil chez vous. Trick or treat!
Halloween ou l'Halloween (usage canadien) est une fête originaire des îles Anglo-Celtes1 célébrée dans la soirée du 31 octobre, veille de la Toussaint. Son nom est une contraction de l'anglais All Hallows Eve qui signifie the eve of All Saints' Day en anglais contemporain et peut se traduire comme « la veillée de la Toussaint ».
BEST-OF DECORATION HALLOWEEN SUR LE NET

1. Glowing Ghosts
Cette brillante idée vient du site Martha Stewart. Insérez des bâtons lumineux fluorescents dans des ballons blancs. Gonflez-les et serrez le noeud fort. Utilisez un marqueur noir pour dessiner un visage. Effet garanti !

2. Le mur de chauves-souris
Sur le site Sous Notre Toit, vous trouverez le printable pour créer chez vous ce joli mur de chauves-souris. Merci Anne !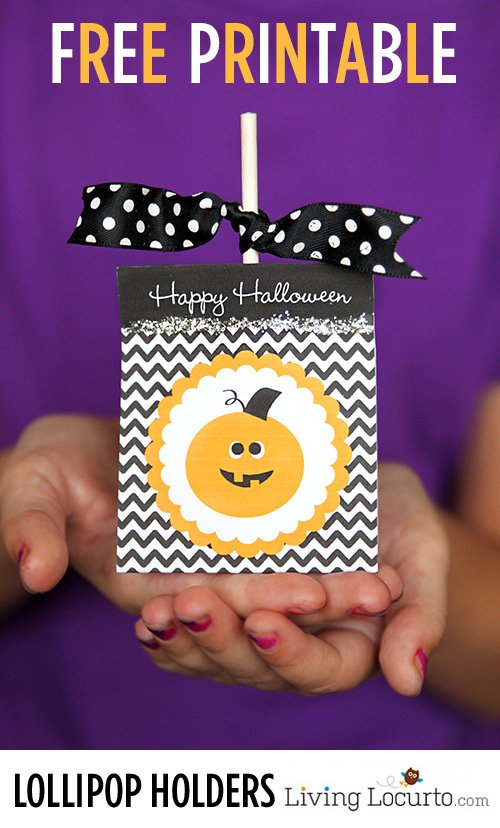 3. Le conteneur à bonbons
Vous voulez faire plus cette année que d'offrir juste des bonbons ? Et pourquoi offrir des bonbons dans un joli petit paquet ? Amy propose sur Living Lorcuto des jolis printables pour créer des conteneurs à bonbons. Ce sont les enfants que vous croiserez qui seront enchantés !

4. Des souris dans l'escalier
C'est Ratatouille qui serait content. Sur Martha Stewart encore, vous trouverez un tuto pour peupler votre escalier de petites souris. Mignon !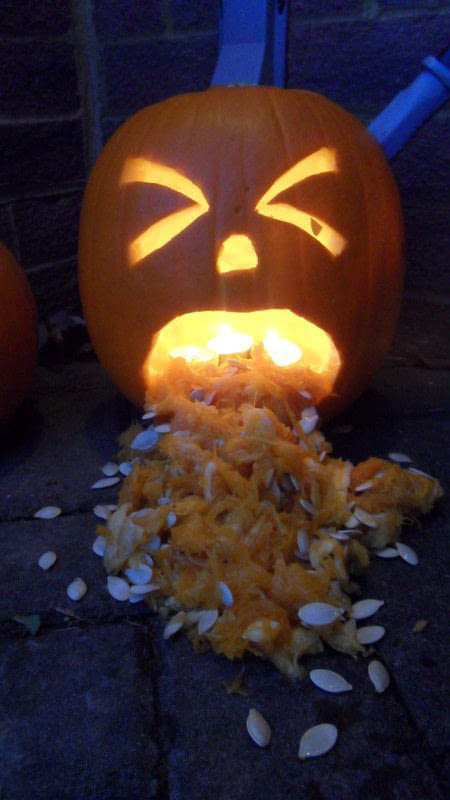 5. La citrouille qui vomit
Un peu plus original que la citrouille classique, voici la citrouille qui vomit. Trouvé sur Cut Out + Keep.
BEST-OF DÉGUISEMENTS HALLOWEEN SUR LE NET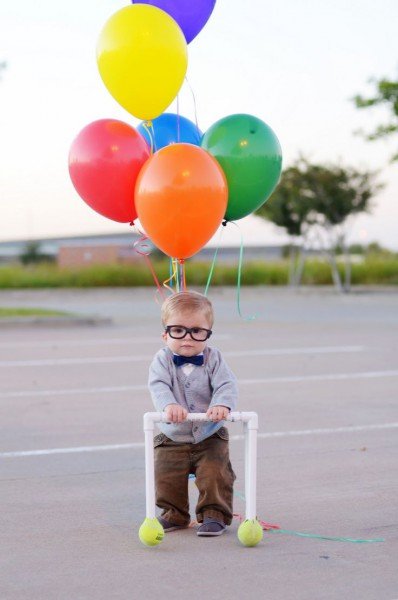 1. Carl de Là-Haut (Up)
Crédits photo : Huffington Post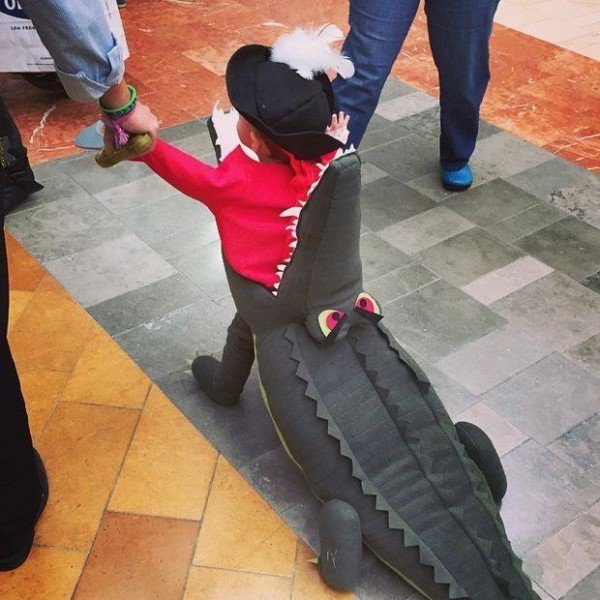 2. Capitaine Crochet de Peter Pan
Crédits photo : BuzzFeed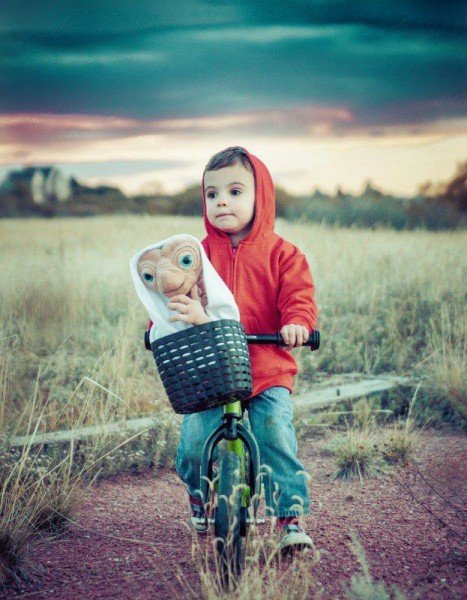 3. E.T.
Crédits photo : Pinterest

4. Totoro
Crédits photo : Pinterest

5. Ewok
Crédits photo : Pinterest
MA DÉCORATION D'HALLOWEEN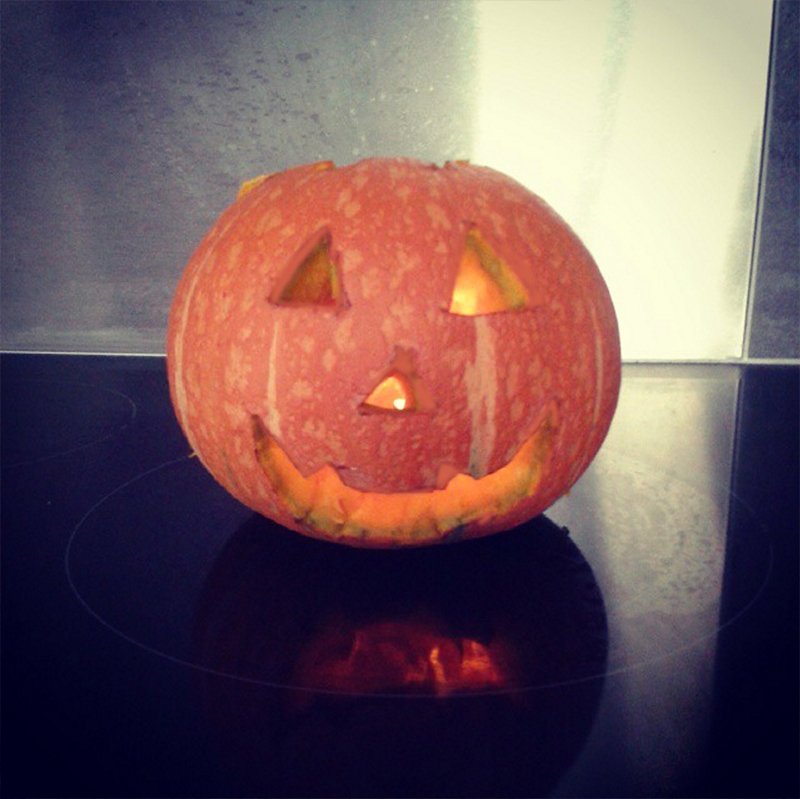 J'ai opté pour une citrouille classique.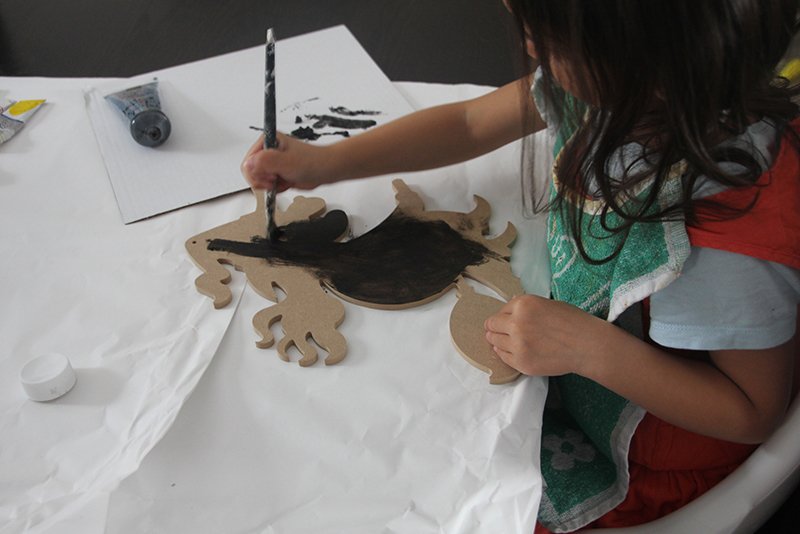 Nous avons peint de très jolies décorations d'Halloween venant du site Decorez-moi.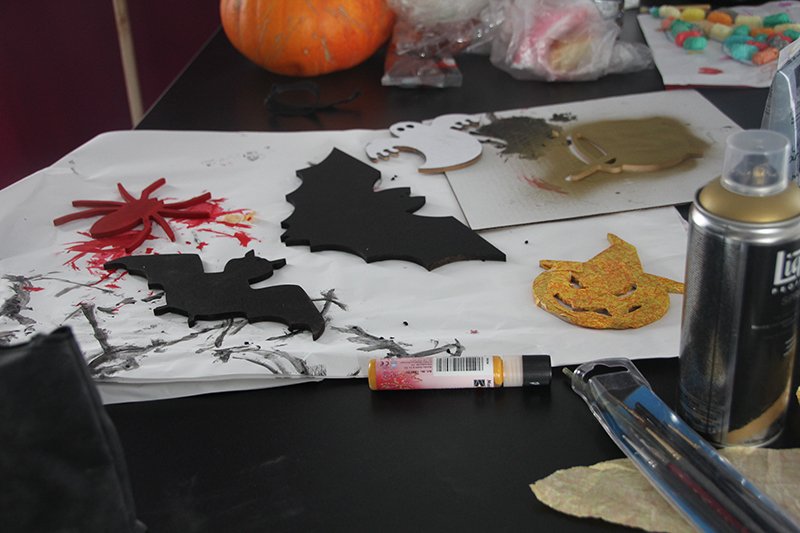 Cela ne se voit pas trop, mais pour la citrouille, on a utilisé du Decopatch : c'est une marque référence dans l'univers des loisirs créatifs. La marque est notamment connue pour son papier fin légèrement transparent qui permet de décorer de nombreux objets.
Cette activité est facile, accessible à tous et pas chère pour des résultats impressionnants.

Voici le résultat des décorations une fois en place :

La chauve-souris à suspendre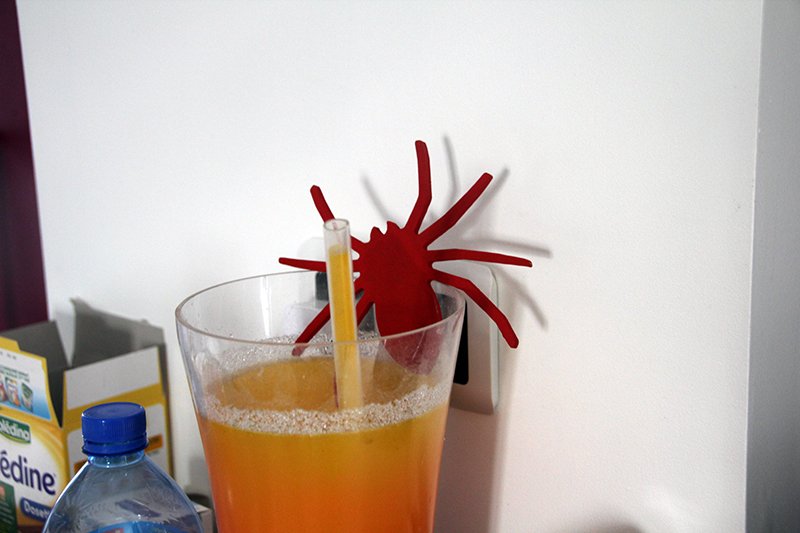 L'araignée (j'avoue que je les préfère en carton)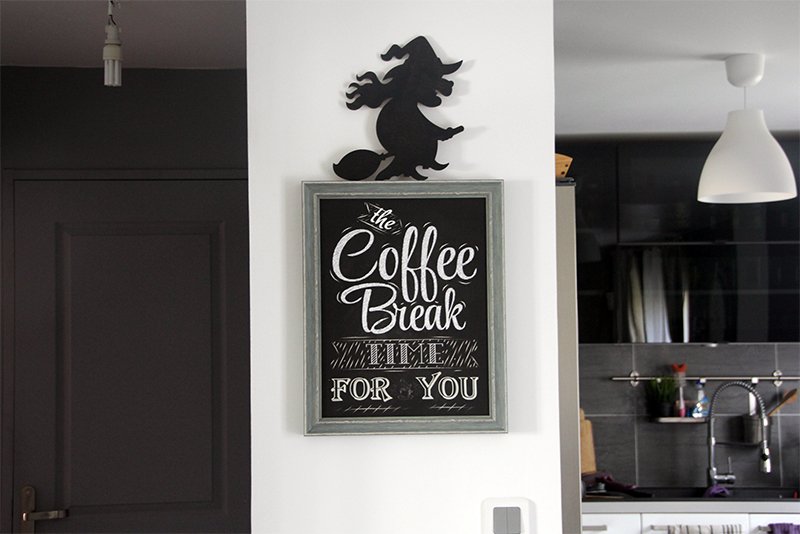 La sorcière volante. Le tableau juste en dessous vient d'Alinea.

La chauve-souris (batman). Parfait sur la cheminée ou sur une lampe (pour faire le bat-signal).

Voici le déguisement de Mamour (1 an et quelques) : Dark Vador. Il refuse de garder le chapeau sur la tête mais le déguisement fait son effet. Mini-monstre, elle, sera déguisée en petite sorcière.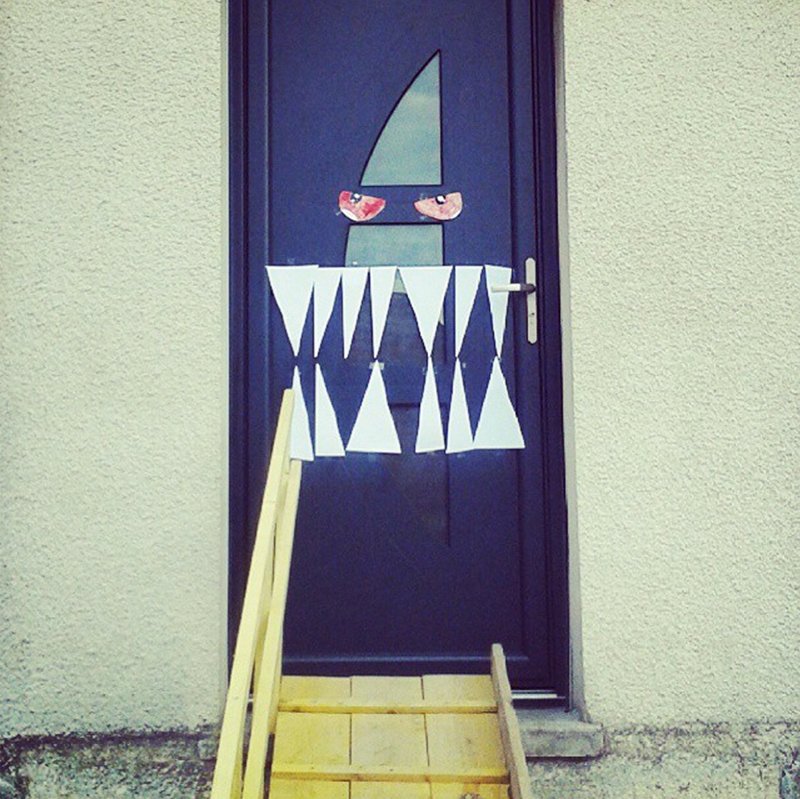 Voici ma porte monstre de l'année dernière.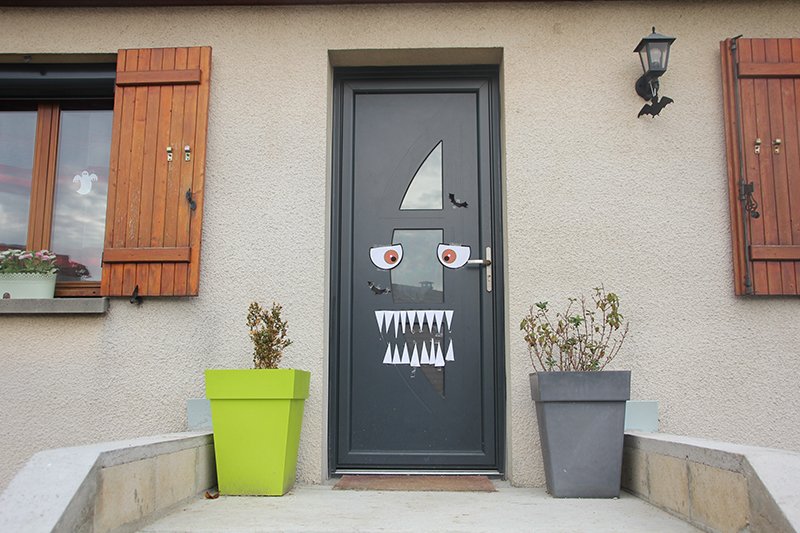 Et voici celle de cette année ! Ça prend 5 minutes à faire. Je vous invite à télécharger et imprimer les printables que j'ai fait sous Photoshop :

– Télécharger l'oeil gauche, l'oeil droit et les dents (format ZIP)
N'hésitez pas à visiter la boutique Decorez-moi, le spécialiste des supports en bois à décorer (fabriqués en France).
Et vous ? Vous allez fêter Halloween ? Allez-vous décorer votre domicile ?
Pour conclure, pour s'amuser, voici un petit jeu que je trouve bien réalisé : Zombie Pop, un Candy Crush like avec des Zombies tout mignons :