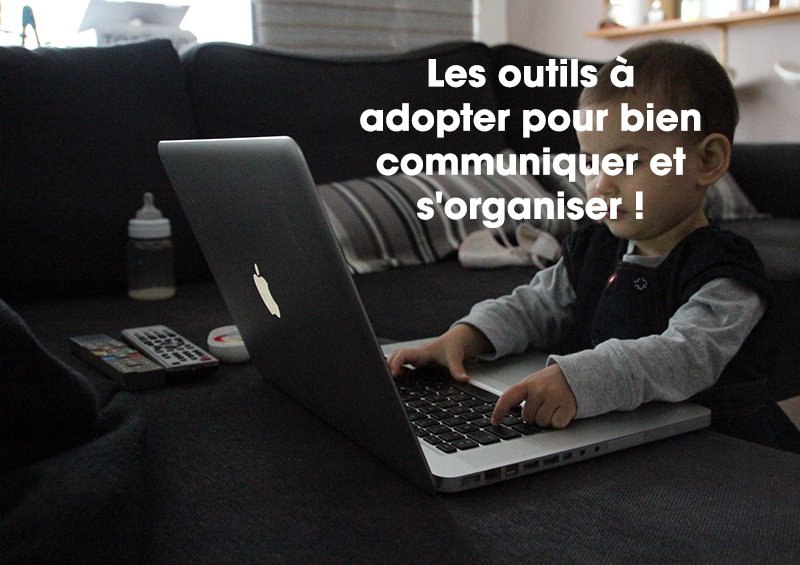 Voici un article pour vous faire découvrir 8 outils que j'utilise, personnellement et professionnellement (je suis freelance), pour bien communiquer et m'organiser. Certains d'entre eux vous permettront de planifier efficacement vos projets et ainsi de gagner du temps précieux !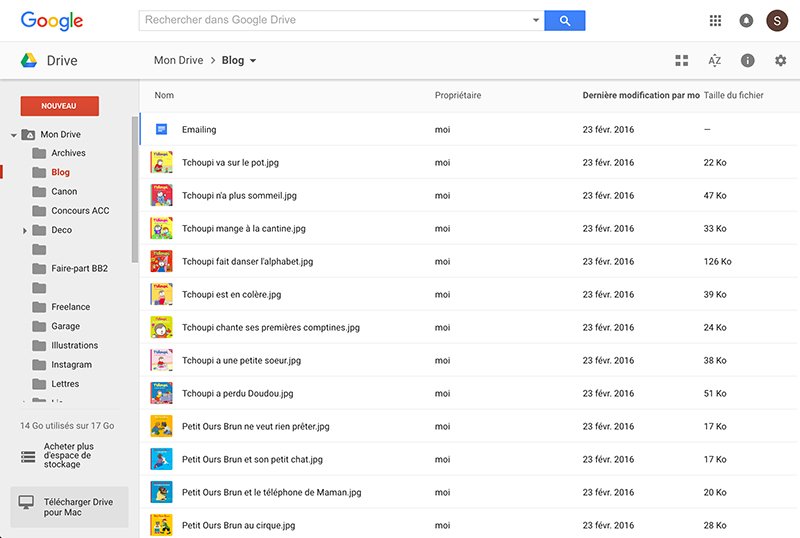 1. Google Drive
Comment passer à côté des outils du géant Google ? J'utilise quotidiennement Gmail, Google Agenda, Google Todo et Google Drive pour ne citer qu'eux. Ce dernier me permet d'avoir mes fichiers disponibles en permanence partout où j'en ai besoin : sur mon ordinateur, mon mobile, ma tablette… Je peux partager en un clin d'œil mes fichiers avec mes clients ou mes co-workers. Il est aussi possible d'installer Google Drive sur son ordinateur et de partager directement des dossiers sans passer par le navigateur web.
2. Slack
Comment communiquer efficacement avec son équipe ? Voici Slack, une sorte de mélange entre IRC, MSN et Skype. L'entreprise vient de lever 200 millions de dollars et frôle les 4 milliards de valorisation. Rien que ça ! Les atouts de ce nouveau moyen de communication ? Les channels, les snippets, les connecteurs, le moteur de recherche… Pour en savoir plus, LeMonde a écrit un dossier complet 'Slack : comment l'utiliser pour gagner en efficacité'.
Le petit plus : /giphy MOT pour afficher automatiquement un GIF animé issu de Giphy (une autre start-up prometteuse qui vient de lever 55 millions de dollars).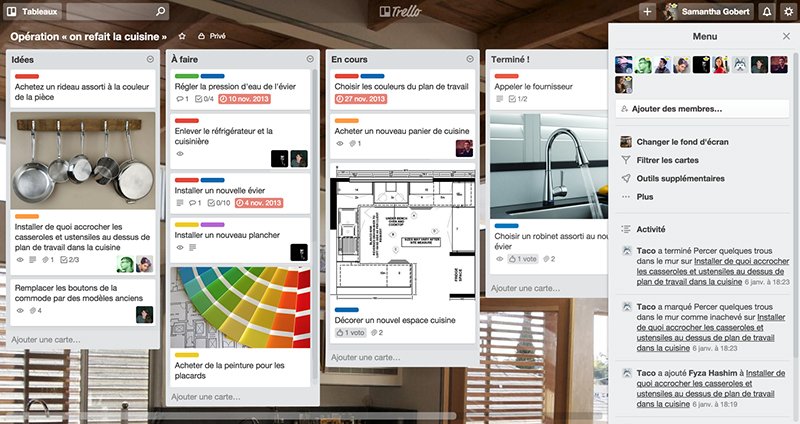 3. Trello
Pour travailler efficacement, il faut s'organiser méthodiquement ! Sur Trello, vous pouvez créer des boards, des listes et des cartes, ce qui vous permettra de gérer un projet. Prenons un exemple : vous avez le projet d'organiser votre mariage. Vous allez donc commencer par créer un board (tableau) avec 3 colonnes : TO DO, DOING et DONE. Dans TO DO se trouveront toutes les tâches que vous avez à réaliser sous forme de cartes (trouver un traiteur, acheter des fleurs). Vous pouvez rajouter des tags aux tâches (décoration, repas), ajouter des dates d'échéances, rajouter des pièces jointes, rajouter des membres… Une fois que la tâche est terminée, il suffit de la déplacer dans la liste DONE. En un clin d'œil, vous pouvez visualiser tout votre projet : ce qui reste à faire, ce qui est fait et ce qui est en cours.
L'outil en ligne vient de dépasser les 10 millions d'utilisateurs. Sachez que certaines personnes utilisent même Slack et Trello pour organiser leur vie privée (la liste des courses, le planning familial…)
4. Skype
Impossible d'oublier l'incontournable Skype qui est là depuis des années. Cependant c'est l'outil que j'aime le moins dans cette liste car niveau ergonomie rien n'a changé depuis des années. En 2013, le légendaire MSN meurt au profit de Skype. Ses atouts : les appels audio avec un ou plusieurs interlocuteurs, partage de fichier, mise en place de webinar (conversation tout en partageant l'écran)… Skype est aujourd'hui beaucoup utilisé pour les entretiens à distance.
5. WeTransfer
Comment envoyer un fichier volumineux à son client en un clin d'oeil ? Il suffit d'utiliser WeTransfer qui est d'une simplicité enfantine. Le site permet aussi de savoir quand votre client a téléchargé votre envoi. Vous pouvez envoyer jusqu'à 2go !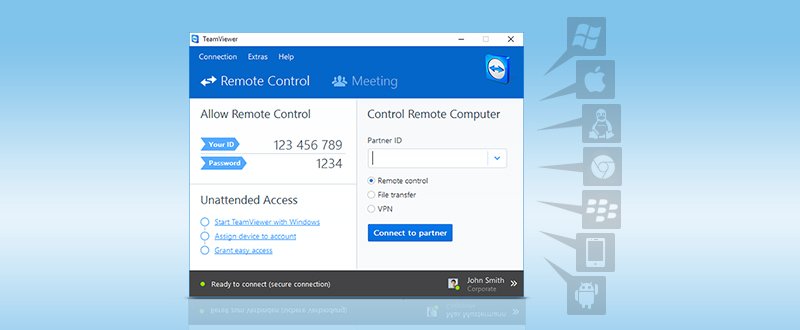 6. TeamViewer
« Tu vois ce que je veux dire ? » Non, pas vraiment. Pour partager son écran très facilement, il suffit d'installer TeamViewer. Avec cet outil, vous pouvez également accéder à votre ordinateur à distance : pratique quand vous souhaitez accéder à l'ordinateur du boulot sans passer par un VPN.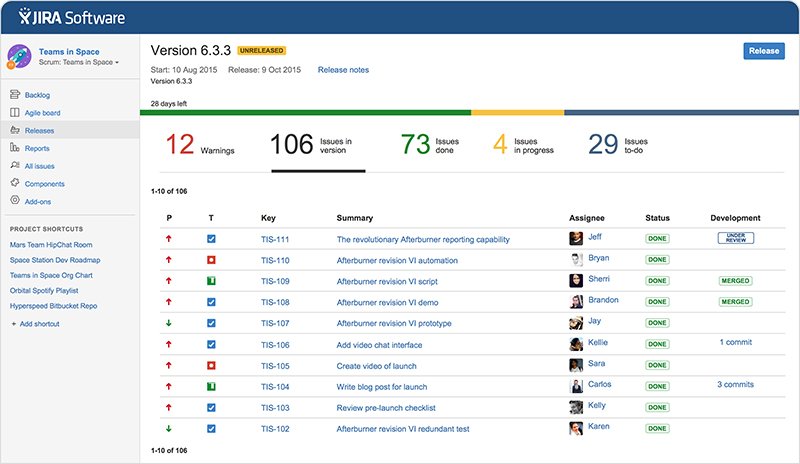 7. Mantis / JIRA
Pour traiter les retours, j'ai ma petite astuce : je note tout et je transforme sur mon carnet les tirets en case à cocher. Pour gérer les bugs / retours, le meilleur outil du moment est JIRA de Atlassian : gestion des connaissances, workflow de développement, intégration continue avec Bamboo, collaboration en temps réel.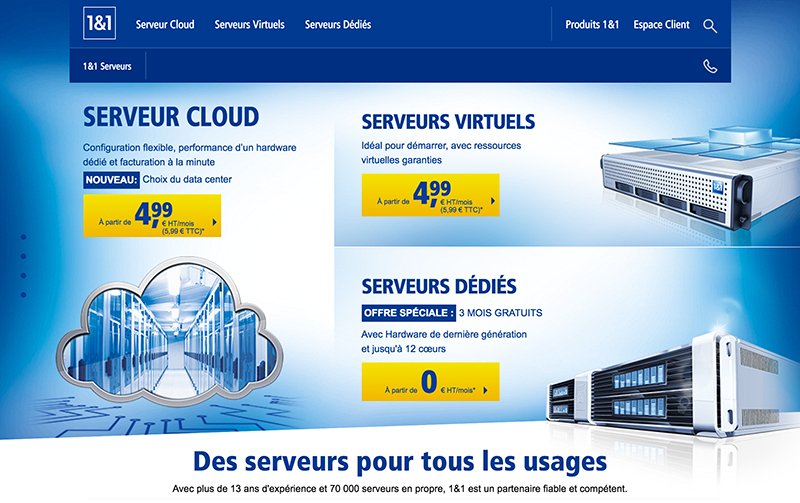 8. 1and1
Le dernier né de cette liste est le cloud de 1&1, le célèbre hébergeur web. La société propose une nouvelle offre : le serveur cloud. C'est le meilleur moyen de sauvegarder en lieu sûr votre travail. 1&1 se distingue de ses concurrents par son rapport qualité/prix imbattable combinant à la fois une performance de qualité avec des prix très attractifs. Les avantages : pas de durée minimale d'engagement, trafic illimité, stockage SSD, backup… 1&1 héberge plus de 19 millions de noms de domaine, dont ce blog !
Pour en savoir plus : http://blog.1and1.fr/2016/01/15/11-serveur-cloud-classe-leader-de-letude-cloud-spectator-2016/
À VOIR AUSSI
Découvrez les avantages et les inconvénients quand on est freelance (indépendant, à son compte).
Et vous, quels outils utilisez-vous ? Que pensez-vous des applications de cette liste ?